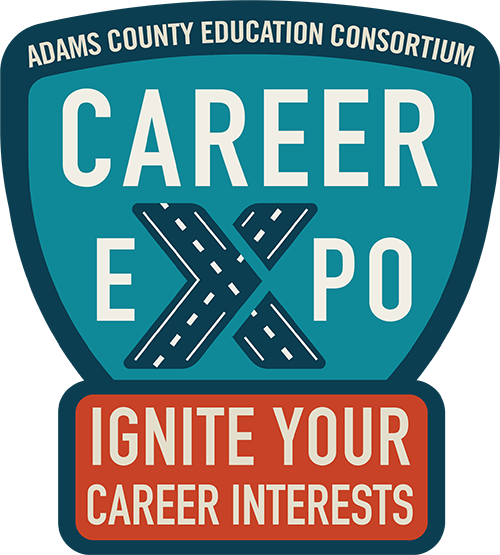 Date: Thursday, November 9, 2023, 7:30 a.m. to 2:00 p.m.
Location: National Western Complex – 4655 Humboldt St., Denver, CO 80216
FORMAT
5,000-6,000 8th graders from 8 school districts in Adams County will participate.  Students will arrive in 3-4 60-minute waves throughout the day.  Students will be able to move around from exhibitor to exhibitor in an Open House style, visiting booths and speaking to representatives.  The event provides an engaging environment for companies/higher education intuitions to shape students' career choices and position them for opportunity.
Exhibitor Registration deadline October 27, 2023.
Participating 8th Grade Classes:
Bennett, 27J, Adams 12, Adams 14, Mapleton Public Schools, Pinnacle Charter Schools, Strasburg, Westminster Public Schools. 
VOLUNTEER TO HELP SUPPORT THE EVENT
Information for Exhibitors
POST SURVEY Closed
EXPO FLYER
Information for Educators
Click on the links below to help instruct students on how to get the most out of the Career Expo:
POST SURVEY Closed